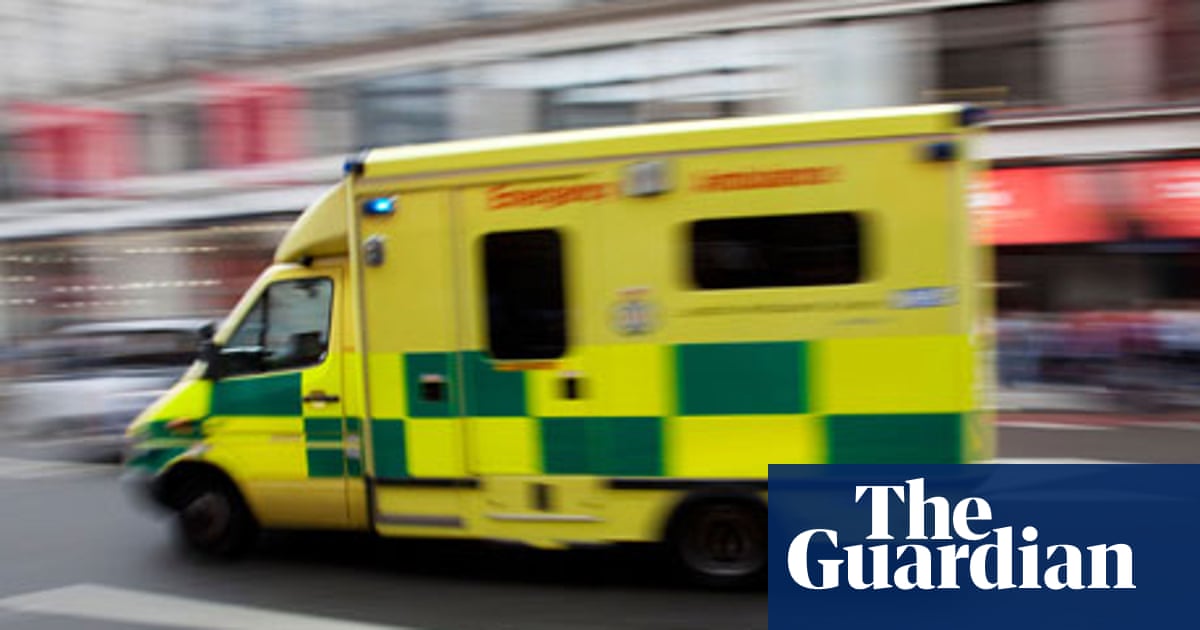 News: Department of Health hacks at COI communications spending
Full data on the top 100 suppliers to NHS Connecting for Health and the Department of Health, as well as commentary on this year's figures, is available in a special report for members of Guardian Healthcare Network.
Access will be provided through the weekly emails of 12 and 19 October. To sign up for free membership, click here. Members who have problems obtaining the report through the weekly email should contact healthcare@theguardian.com, using the address with which they subscribed.
1. Airwave Solutions
2010-11 DH spending £50.3m (2009-10 spending £59.4m, -15% change year on year)
The new largest supplier to the Department of Health is Airwave, a public safety communications specialist with operations in Australia, Germany and the UK. It primarily serves blue light services including ambulance trusts – its services paid for by the Department of Health for England – as well as the fire service, police forces and some local authority operations.
Company web site
2. McKesson Information Solutions
Spending £39.8m (£49.8m) -20%
McKesson has operated in the UK since 1990 and now has more than 450 staff providing most NHS bodies in England and Wales with electronic staff and payroll services, through which it claims to pay 7% of the working population – 1.4 million NHS staff. The firm also provides clinical and healthcare workflow research and intelligence. Globally, McKesson dates from 1800s and employs 36,000 staff in many aspects of healthcare services, including pharmaceutical systems.
Company web site
3. Ramsay Health Care (trading as Euxton Hall Hospital)
Spending £30m (£30.8m) -3%
Private healthcare group established in 1964, with nearly 120 hospitals and day-care units in Australia, France, Indonesia and the UK. It supplies a range of clinical services to the NHS through a network of more than 20 acute hospitals. Its services include orthopaedics, general surgery, cardiac and eye surgery. Although lower profile than BMI and Nuffield, Ramsay has been expanding its NHS referral work in recent years, as well as expanding internationally.
Company web site
4. UKSH South West
Spending £29.6m (£19.6m) +51%
An independent healthcare company founded in 2005 which provides services to NHS and private sector patients through five units located in the south west of England. These include Shepton Mallet, which provides endoscopy, imaging, opthalmology, orthopaedics and surgical services, Emersons Green, Devizes, Cirencester and the Peninsula joint replacement and orthopaedics centre, the last of which opened in August 2010.
Company web site
5. Teva
Spending £27.6m (new entrant)
Teva Pharmaceutical Industries Group, a provider of generic drugs, has 40,000 staff worldwide, and claims to be one of the biggest pharmaceutical companies in the UK. It launched a pharmacy support programme in Sept. 2011.
Company web site
6. Central Office of Information (COI)
Spending £27.6m (£154.5m) -82%
The government's marketing and communications agency was the biggest supplier to the Department of Health in 2009-10, the last year of the Labour government. Its fall demonstrates how heavily the coalition government has cut spending on healthcare communications since coming to power near the start of the 2010-11 financial year.
Organisation web site
7. Care UK Clinical Services
Spending £20m (£19.5m) +3%
Founded in 1982 as Anglian Secure Homes, the firm renamed itself as Haven Care in 1994 and then in 1997 as Care UK. Major contract wins in 2001 in the residential and homecare sectors boosted the company significantly. It has expanded into independent sector treatment centre (ISTC) contract work through a link with Afrox, and started providing primary care walk-in centres in 2006 with the NHS in London, Luton and Newcastle. A management buyout in 2010 saw Bridgepoint becoming the major shareholder.
Company web site
8. Spire Healthcare
Spending £20m (£29.3m) -32%
Spire was created from sales of Bupa units to Cinven in 2007, and acquired several new units over the following 18 months. It now employs 7,600 staff across the UK at more than 30 hospitals and units, with four hospitals and a fertility and a general clinic at Windsor in the London area. It Acquired Lifescan, a CT specialist, in August 2011 and launched a clinical research service in September 2011 in partnership with MAC Clinical.
Company web site
9. Sigma Pharmaceuticals
Spending £14.8m (new entrant)
Sigma is an Australasian pharmaceutical group that has expanded into the UK and Europe. It launched Circadin in 2009 and is weathering a fiercely competitive market. 1,700+ staff worldwide, using brand names including Amcal, Arrow, Guardian and Herron.
Company web site
10. Computer Sciences Corporation (CSC)
Spending £13.4m (£20.2m) -33%
US healthcare IT and business services firm CSC is still the third largest supplier to NHS Connecting for Health http://www.theguardian.com/healthcare-network/2011/oct/11/nhs-connecting-for-health-supplier-profiles, but has seen its income from CfH fall dramatically.
Guardian Healthcare Network coverage of CSC
Company web site
The 11th to 20th largest suppliers
Profiles of the largest suppliers to NHS Connecting for Health
This article is published by Guardian Professional. Join the Guardian Healthcare Network to receive regular emails on NHS innovation.